36:37:41S
174:47:29E
We thought we had an interesting trip this year seeing as we are the only boat to have sailed to a destination not shown on Google earth, and as you can see looking  looking at our track on google earth, we sailed there round the  world in two and a half days! 
On the other hand our good friend Dawn and her partner Paul, circumnavigated the North Island this summer with Dawn's  cat Tommy, and 2 gold fish as crew. 
Cats and ships go hand in hand,  and there is even a statue of the most famous ship's cat Trim who sailed around Australia with Matthew Flinders in 1848 but circumnavigating gold fish????? What?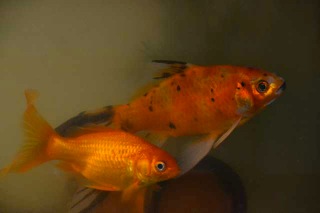 Fish are undemanding ……
When Dawn told us what she was doing this season our worries were entirely  for the fish – How could she sail down the west coast, a notoriously rough place without the fish being either sea sick or thrown out of their tank? There were quite a lot of jokes about fish fingers and  bait then we suggested that Tommy might like an early fish shaped christmas present. Dawn was quite shocked at the very idea and she assured me they were very precious and to keep them safe she puts them in a bucket in the shower when they are on passage.
The main problem i
s 
of course stopping Tommy from fishing…….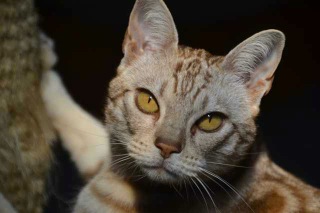 Tommy spends a lot of time wondering  ………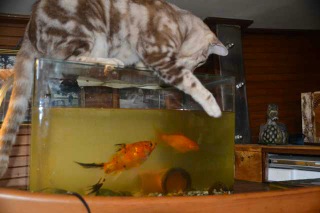 If only he can get his paws on them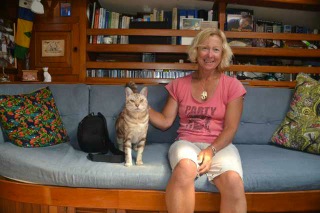 Butter wouldn't melt in my mouth.
And finally we have just seen motoring out for a sail a splendid yacht named MasterPlan –  towing his dinghy named Plan B